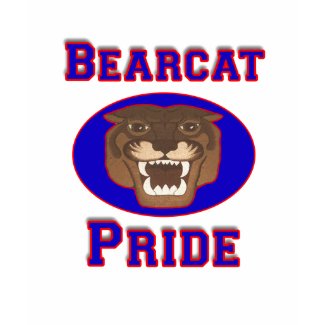 Bearcat Pride
by
BearcatFootball
Create a
customized t shirt
on zazzle.
Raystown Fishing and Hunting .com - Your store for great prices
and top quality products. Find everything from fishing bait, tackle,
Raystown rods and reels to guns, ammo, scopes and popular game
calls. We have over 30 years of experience in serving the sports
of fishing and hunting in central Pennsylvania.
AG Camper Rentals .com - The foremost RV & camper rental
company in Central Pennsylvania! If you are camping around
Raystown Lake, give AG Camper Rentals a call!
Pre Game Speeches and Pep Talks! When the game is
on the line, you need to inspire!
Hot Wings and Sauce .com - The website for hot wings,
hot sauce, buffalo wings, and chicken wings lovers!
If your passion is wings, this is the website for you!!
HotWingsAndSauce.com
Outer Banks Vacation Tips - Filled with tips to enhance
your Outer Banks vacation trip.
Be Happy !! - The knowledge and guidance
to help you be happier. Life is too short not to be happy!
send questions and comments to: the webmaster